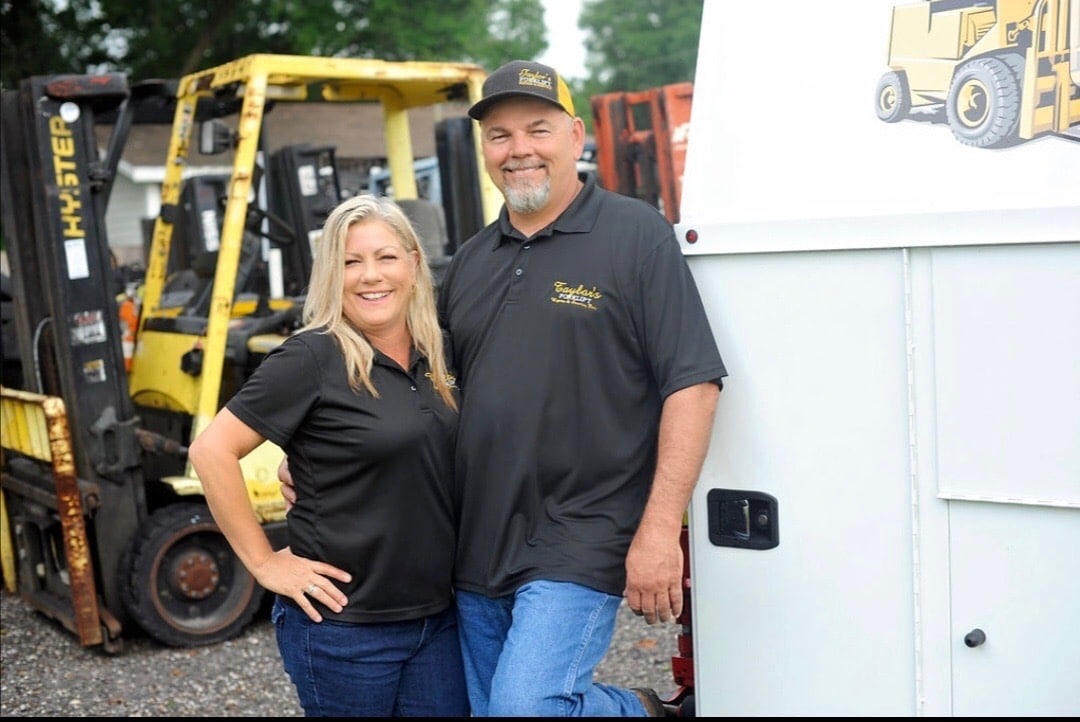 Taylor's Forklift is one of the best independent forklift repair and service companies in Florida.
We have hundreds of clients and provide prompt on-site service to much of Central and West Florida.
Owners Kim and Robbie Taylor were both born and raised in the area, and they're two of the most experienced forklift service professionals in the state. They've been involved in forklift repair and service for nearly two decades.
At Taylor's Forklift, we understand the urgency of your needs. When you call us during weekday business hours, we immediately dispatch one of our service staff to your location. In most cases, we'll have a technician on the scene within two hours.